Trigonon Side Table
handmade design in ebonised European oak or wild Irish ash
A simple line is drawn in space to define a triangular shape that is circumscribed by the circular glass top. The top of each leg is dovetailed to gently clasp the glass, which is then simply locked together by the tension of the brass rod.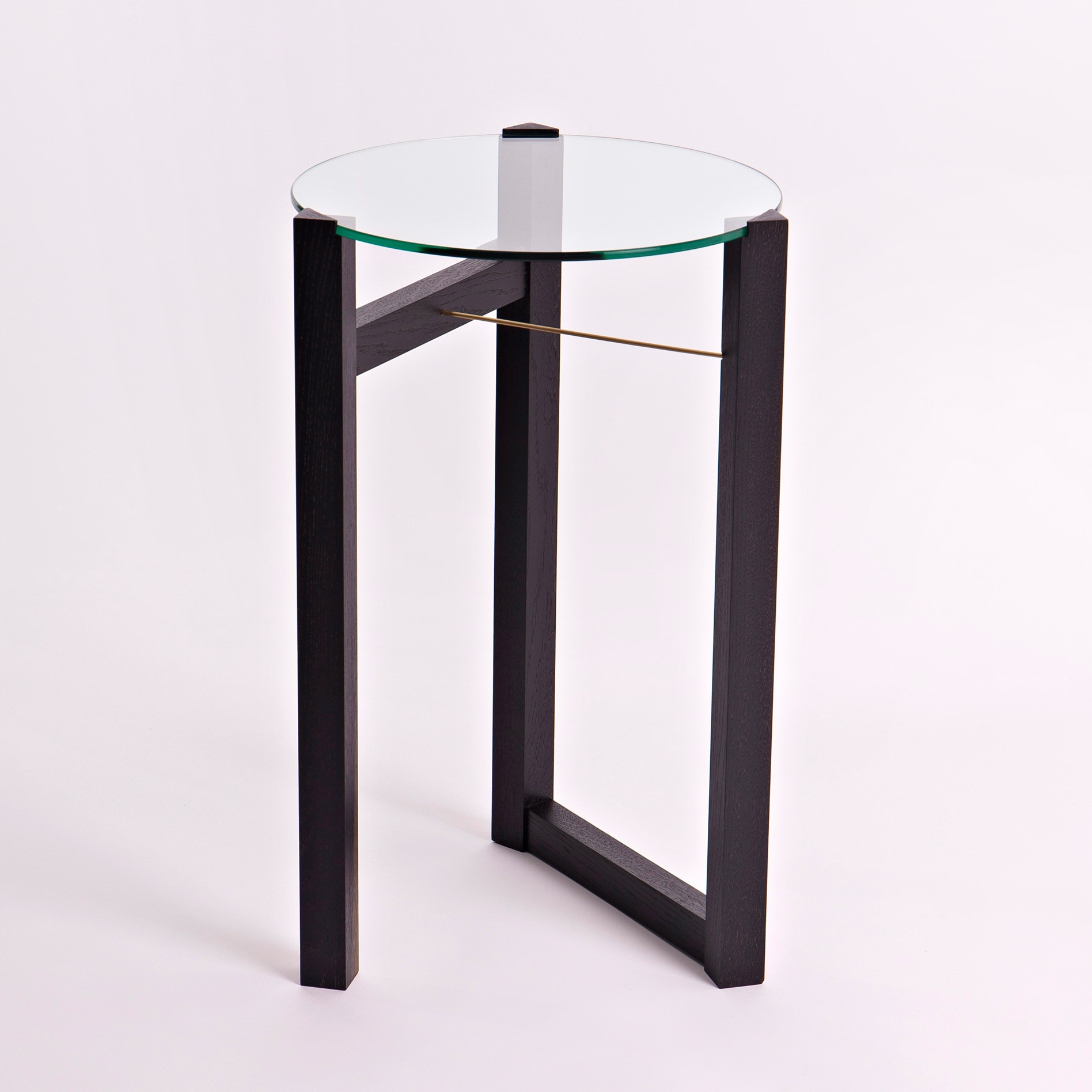 The table is handmade in beautiful ebonised European oak or wild Irish ash, with a solid brass rod to secure the glass to the top. The glass is toughened safety glass making it safe to handle.
The sustainably sourced European oak is naturally ebonised using a vinegar and iron solution. The other option of wild Irish ash is sourced from Co. Wicklow. These trees are either windblown or have reached their end of life and need to be taken down. The table is finished with a hardwearing, natural, hand rubbed oil.
Dimensions: 40cm diameter by 65cm high.
Limited edition no. 1 now available.
Price: €525